Zu Ihrer Sicherheit und der weiteren Eindämmung des Coronavirus finden alle Veranstaltungen unter Einhaltung der gesetzlichen Vorschriften statt. Bitte beachten Sie die Hygienemaßnahmen vor Ort.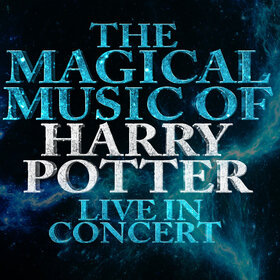 The Magical Music of Harry Potter - LIVE IN CONCERT
THE MAGICAL MUSIC OF HARRY POTTER &nbsp
Liederhalle Beethoven-Saal
Berliner Platz 1-3
70174
Stuttgart
Event organiser:
Südwestdeutsche Konzertdirektion Michael Russ GmbH, Charlottenplatz 17, 70173 Stuttgart, Deutschland
Event info
The Magical Music of Harry Potter
Live in Concert
Event location
Kultur- und Kongresszentrum Liederhalle
Berliner Platz 1-3
70174 Stuttgart
Germany
Plan route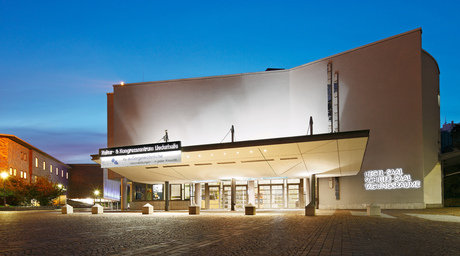 Die Liederhalle in Stuttgart gehört zu einer der wichtigsten deutschen Kulturbauten der Nachkriegszeit. Mit ihrer außergewöhnlichen Architektur und einem hochwertigen Programm zieht sie jährlich mehr als 630.000 Besucher an. Orchester wie die Berliner Philharmoniker, New York Philharmonics oder das Freiburger Barockorchester spielen hier ebenso wie bekannte Comedians und Kabarettisten.

Die Liederhalle wurde Mitte der 1950er neu errichtet. Zuvor war sie wie so viele Gebäude in Stuttgart fast vollständig zerstört worden. Doch der Neubau lässt sich sehen. Eine Architektur, die Gegensätze verbindet und in ein harmonisches Gesamtbild fügt und eine technische Ausstattung der Spitzenklasse. Vielleicht klingt "Liederhalle" nicht wie eine der wichtigsten Kulturinstitutionen, doch hier ist für jeden etwas dabei. Auf über 7000 Quadratmetern können Konzerte, Auftritte, Kongresse, Tagungen und Messen veranstaltet und bestaunt werden. Hinzu kommen eine eingebaute Konzertorgel und ein Springbrunnen mitten im Parkett des großen Beethovensaals.

Keine Frage, die Liederhalle in Stuttgart ist einer der wichtigsten Veranstaltungsorte der Region. Hier wird Kultur zum Erlebnis. Erleben Sie international gefeierte Künstler live in der Liederhalle in Stuttgart.